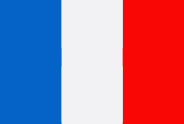 Valmeinier, Savoie, Rhone Alps
ref. 003189
| Price € 286,800 to € 586,800
Ski in and out off plan 3 - 4 bedroom apartments directly on the piste at an altitude of 1950m (A)
ref. 003189
21 apartments of 3 - 4 bedrooms

Ski in and out on the piste

High altitude location at 1950m

High specification finishes

Apartment of 52 - 109m2

All apartments offer balconies/terraces

4 restaurants within steps

Reclaim the VAT of 20% by renting

Reduced Notary fees of 2%

Access 3 Valleys in just 30 mins from resort

Ski lockers come with apartment

Garages and caves available
Set in an incredible SKI IN and OUT position at an altitude of 1950m right at the top of the dual season resort of Valmeininer, this high specification project of just 21 apartments of 3 - 4 bedroom will sit directly on the piste in a chalet residence which will blend old wood and stone on the exterior of the building. Setting a new benchmark in quality for the resort, these amazing 2 - 4 bedroom apartments will offer surfaces of 52 - 109m2 along with a balconies of 12 - 34m2.
With a selection of 4 restaurants to choose from within steps of the residence and easy access into the centre of the resort via a network of pedestrian walkways, these wonderul apartments provide a simple and quick access into the 160km Galibier Thabor ski domain that includes Valloire and offers skiing to 2750m along with 70% of its slopes above 2000m. While for those that love cycling, being in the same ski area as Valloire this is one of the biggest mecca's in the Alps with multiple mountain passes at your fingertips.
With high performance insulation, underfloor heating, walls and doors of brushed wood, heated towel rails in bathrooms, electric shutters, 60x60 large tiles, there is the possibility to personalise the apartment including choice of tiles, earthenware and parquet, moving partition walls and adjusting positions of light sockets/points etc before construction starts in the Spring of 2021.
Prices:
3 bedroom penthouse 109m2 apartment (views of slopes) @ €586,800
3 bedroom + cabine duplex penthouse 107m2 apartment (mountain and valley views) @ €574,800
4 double bedroom 94m2 apartment (views of slopes) @ €510,000
3 bedroom 91m2 penthouse (valley views) @ €490,800
2 bedroom + cabine 55 - 70m2 apartments (views of slopes) @ €322,800 - €394,800
2 bedroom + cabine 70m2 apartments (mountain views) @ €382,800 - €394,800
2 bedroom + cabine duplex penthouse 69m2 apartment (slope and mountain views) @ €382,800
2 bedroom + cabine 52m2 apartments (valley views) @ €286,800 - €306,000
Please quote which property you are interested when contacting us. Thanks.
The apartments to be delivered in October 2022 also come with ski lockers on the ground floor included in the price. Single or double garages can be chosen at an additional cost of €12,000 or €21,600 (including VAT). For those that want it, there are also a number of caves available to store personal belongings at €6000 each (including VAT). As with many developers in France, the apartment prices do not include the kitchen in its cost. These can be fitted by the developer with all appliances from €7,000 including VAT.
As part of the building permit approval, owners are obliged to rent their apartment when not using it via a local agency who specialises in this type of property. Owners are able to use their apartments whenever they want for up to 6 weeks during the winter and 8 weeks in the summer. Outside of this period it is possible to use the apartment whenever you want. This is a great way to generate some income to pay the running costs of your apartment.
For those that want to, it is possible to reclaim the VAT at the end of construction of 20%. All prices shown are all inclusive of VAT.
Valmeinier being a dual season family friendly resort combined with high specification finishes and position on the piste, will generate healthy rental yields. Incomes are not guaranteed and will reflect the number of weeks and which weeks owners plan to use their apartment. Please ask for more details.
Valmeinier is also fantastically placed for those who fancy a day skiing in the 3 Valleys. With the new cable car opening in Orelle in 2021 that will whisk passengers from the Valley floor at 900m to the Col Roseal above Val Thorens at 3000m in just 21 minutes, this is just 30 minutes in the car from Valmeinier.
Given these apartments are brand new the notary fees (legal costs) are lower at 2%.
Should you be looking to take a French mortgage to purchase your apartmennt, in France it is possible to fix rates for the term of the loan which means you know each month what they will be. With low interest levels, please let us know if you would like to speak to somone about this?
To recieve the most up to date availability (please let us know which apartment you are interesred in), plans and to arrange a visit, please contact us.